OUR CONCEPT
Limky proposes you 2 different opening system so you can breastfeed easily, discret and in style. Our clothes can fit you since the very first day of breastfeeding, all along your breastfeeding time and even after !
If you have any question regarding your size, please check our size chart here below or click here 👈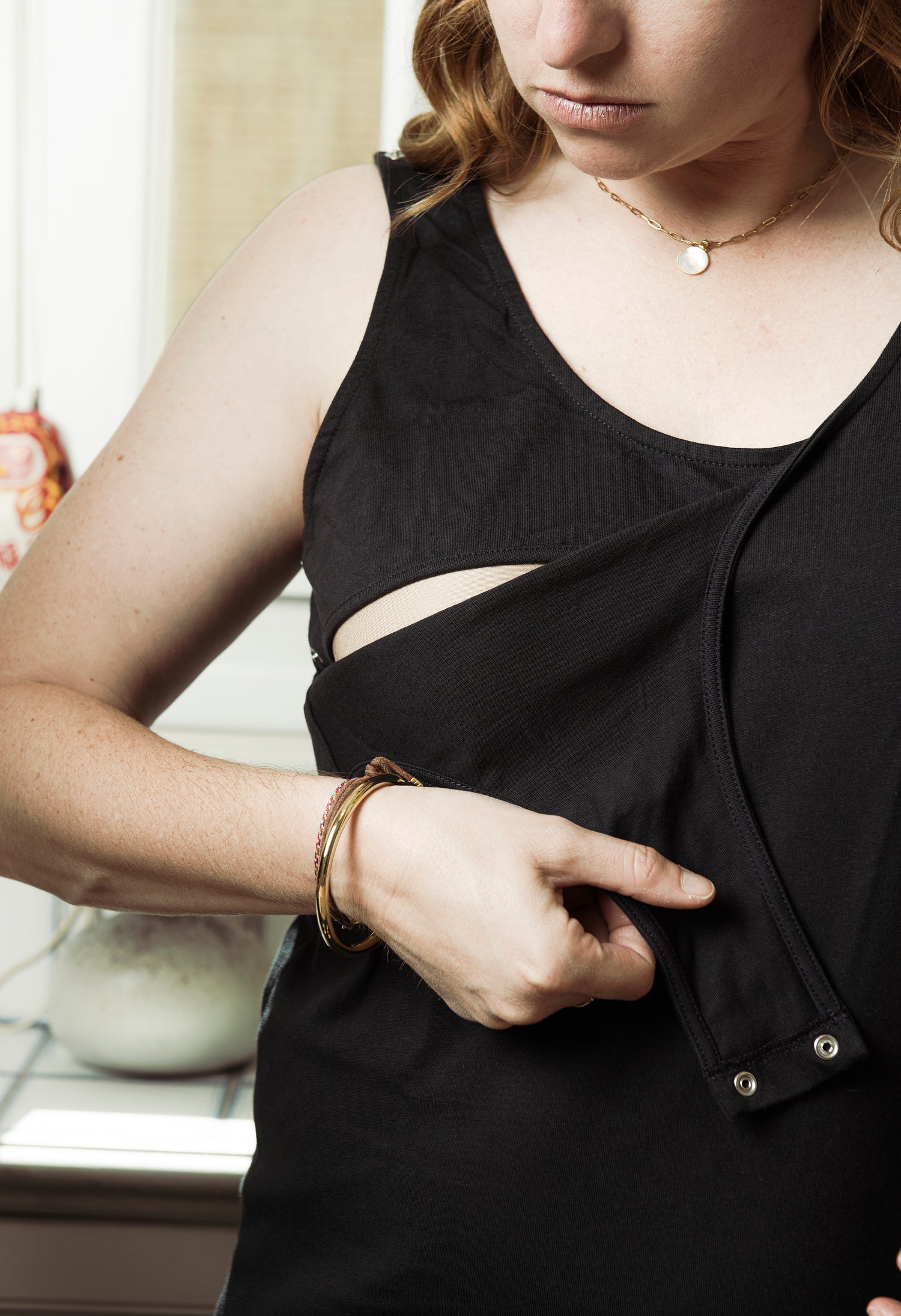 Nursing openings on the shoulder
An ideal opening system for baby carrier enthusiasts (in a sling, sling, baby carrier, etc.)
Snap buttons on each shoulder allowing you to open your top while keeping your neckline covered thanks to a cotton coverage yoke for even more discretion.
+ Snaps also exist under the armpit to increase the opening of your top if you need more ease.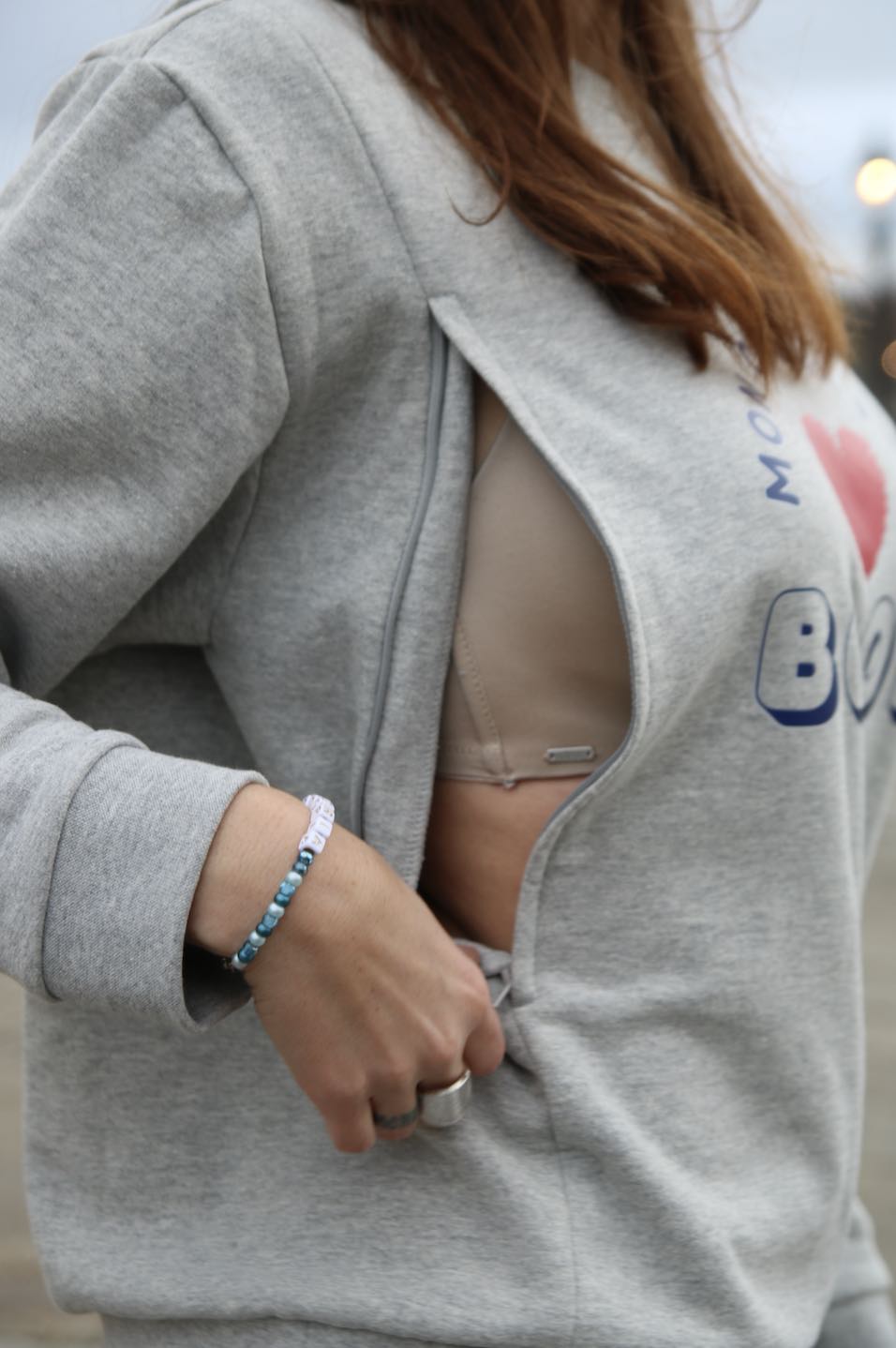 Nursing openings on the sides
Our clothes are designed and made to offer you comfortable fit cuts. Adjusted, our clothes are perfect to ensure you a trendy feminine look.
Our clothes specially designed for breastfeeding are made to allow you easy, quick and practical access to the breast .
Breastfeeding access is via side openings with invisible zips on each side.
Your nursing suit also has an organic cotton interior band on each side for even more discretion and better protection of your skin from the zip.
👉 Our invisible zips are positioned close to the breast (and not under the armpit): No more pulling and damaging your fabric to access your chest, and no more zip positioned too far under the armpit and warping on the sides when you tuck your top into the jeans ❤️
Pregnancy and postpartum bellows
Designed to last, some of our nursing tops have an invisible gusset on each side to adjust the ease around the belly . Ideal during the postpartum period when our belly and our uterus experience significant variations in size and our body really needs to find comfort in its clothes.
A great novelty that we bring to breastfeeding clothes to increase their longevity.
A nursing top that follows you from baby's birth and throughout your breastfeeding period and more!